LinkyCat is a powerful universal bookmark manager. LinkyCat allows you to work with bookmarks no matter what browsers are installed on your computer.
Why LinkyCat?

Quick access to bookmarks, even in a huge collection.

LinkyCat will clearly and easily display all information about a bookmark.

Conveniently arranged bookmarks imitating the hierarchy of websites.

Full UNICODE support. All world languages can be used.

The built in support of 35 browsers.

You will not have to read help before you start working.

See the full list of features…
Usability in everything
When we were creating LinkyCat, we tried to make its interface modern, simple, and, which is most important, convenient!

All information about a bookmark is visually presented on virtual cards. A click on the link will open the bookmark in your browser. You will be able to read your comment at once and easily remember the purpose of the bookmark. The card is highlighted in green if the site was updated since your last visit.

National Geographic Online

A modern, simple and convenient interface is a distinguishing feature of LinkyCat!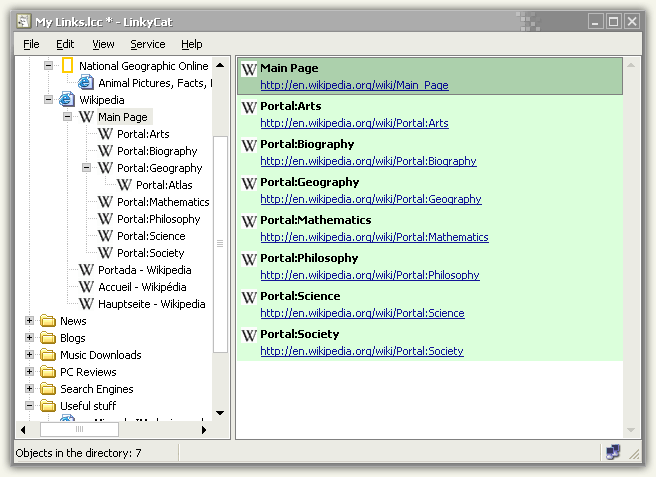 LinkyCat - Bookmarks manager

See more screenshots…