Take a look at the interface of LinkyCat
LinkyCat is a powerful universal bookmark manager. LinkyCat allows you to work with bookmarks no matter what browsers are installed on your computer.
LinkyCat is universal bookmark storage.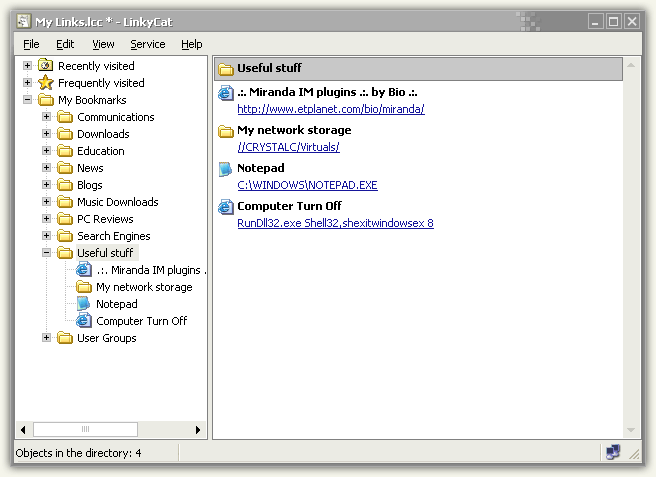 LinkyCat perfectly stores Internet bookmarks together with shortcuts to files, links to network folders and Windows shell commands.
You can move any bookmark collection to another computer and use it there without any limitations.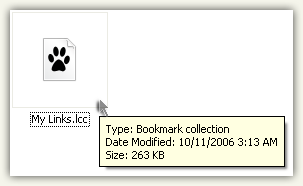 A bookmark collection consists of one file where the entire information is stored.
You can create several bookmark collections and work with them simultaneously independently of each other. You can easily move bookmarks from one collection to another.
Each bookmark can have any number of sublinks, which ensures the full similarity with the hierarchy on Internet websites or the hierarchy of the files systems on the computer.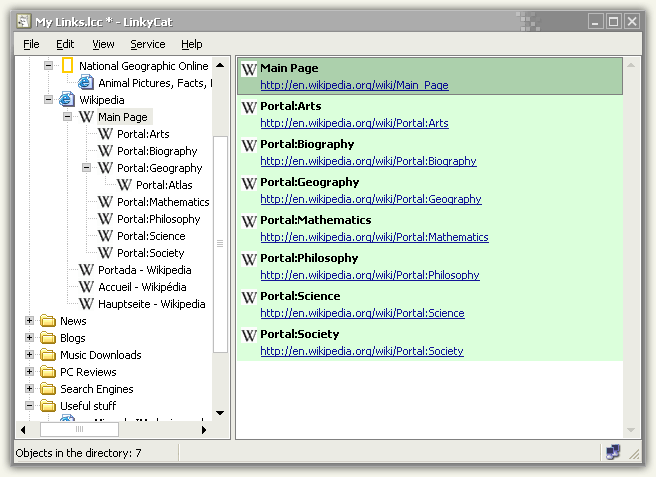 A double click will open the corresponding website section.
LinkyCat automatically checks websites for updates and availability.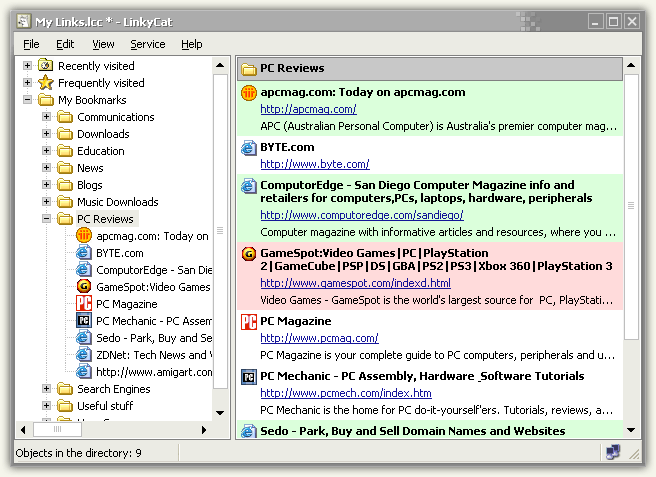 Updated sites are highlighted in green, unavailable sites are highlighted in red.
You can easily synchronize bookmarks in your collection with the favorites in your favorite browser with just a couple of mouse clicks. Note: it is possible to synchronize bookmarks only with the following browsers: Internet Explorer, Opera, Mozilla, Firefox and Netscape Navigator.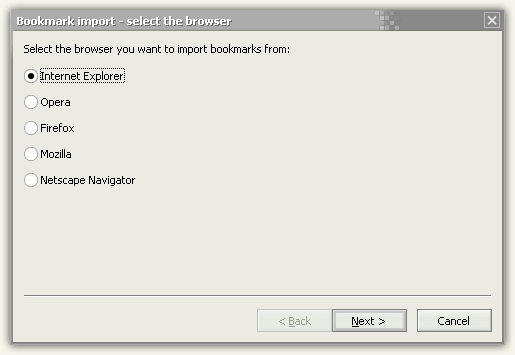 Bookmark import wizard in action.
You can specify a name, a comment, keywords, an icon, 0-5 points, the browser where the bookmark should be opened and other additional information for each bookmark. LinkyCat will automatically retrieve its name, description, keywords and icon from the server if there is any available. You will not have to spend time to enter this data.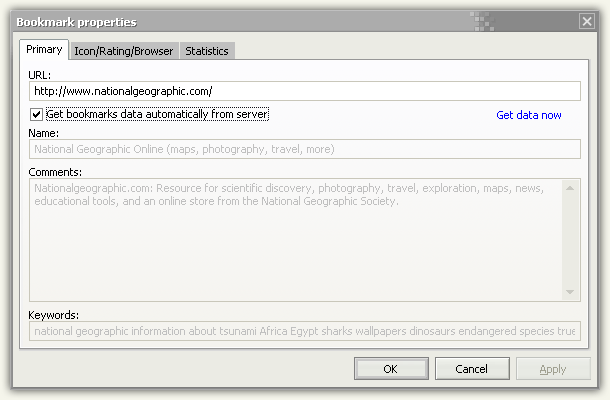 Main bookmark properties.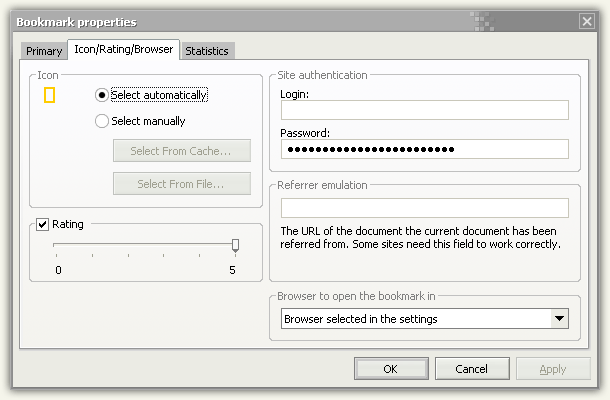 Icon, rating, browser.
LinkyCat will get information from the server about the size of the file and about when it was last modified. Also, you be able to know what software the server runs on. This information is available both for the HTTP, HTTPS protocols and for FTP.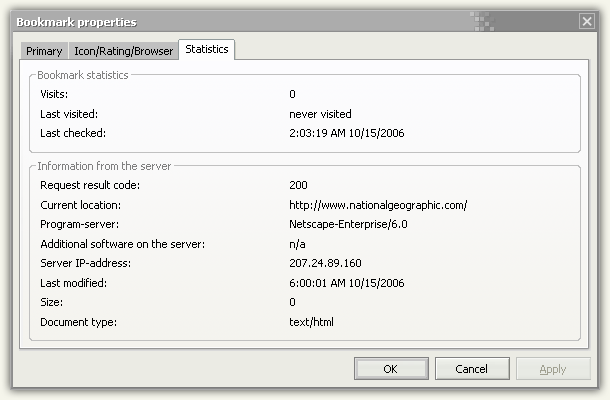 Let's reveal server secrets.
Its powerful search system looks laconic, which does not diminish its capabilities.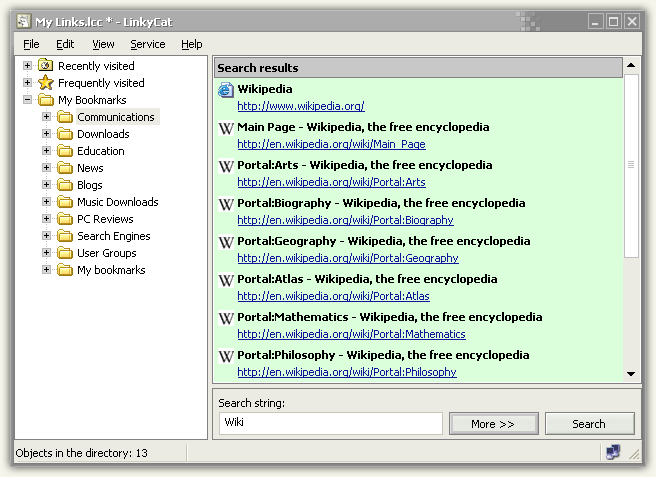 Why make searching complicated?
If you need to find a needle in a haystack, click the "More >>" button.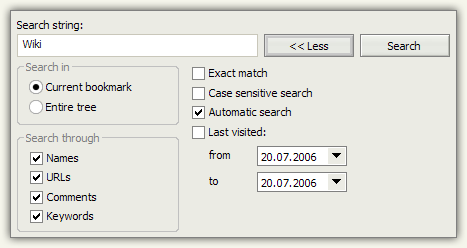 Fine-tuning the search system.
All information about a bookmark is presented in a visual form on a "virtual bookmark card". You will not have to open additional windows to view the main information about a bookmark.

National Geographic Online
You can drag and drop bookmarks in LinkyCat. You can drag and drop any bookmark from the browser onto the LinkyCat window. If you drag and drop a file onto the window of the program, a bookmark to it will be created.
You can specify any browser installed in the system to open the bookmark in. Besides, you can open a bookmark in any browser installed on your computer using the "Open with" item in the context menu.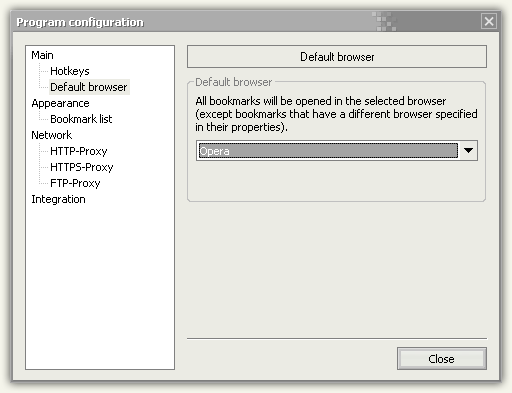 Specifying the browser to open bookmarks in.
You can specify global hotkeys that will start LinkyCat and add bookmarks to it. All you will later have to do is to press the specified key combination.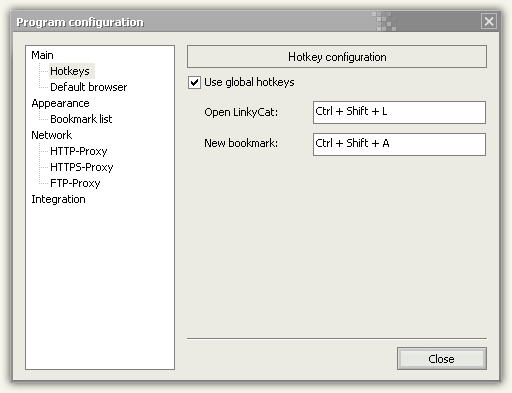 Hotkey configuration.
Frequently visited bookmarks are always at hand in LinkyCat. You will not have to search for your favorite site long if you visit it every day.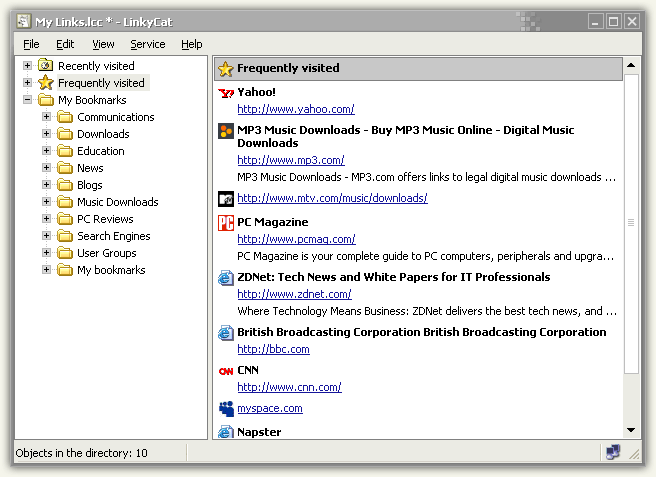 Frequently visited.
LinkyCat can be integrated with most of favorite browsers. After the integration, buttons for adding a bookmark and opening LinkyCat are added to the browser toolbar and its context menu. You can add a bookmark from your browser to LinkyCat with one mouse click. Note: integration is available only for Internet Explorer and Opera.

Internet Explorer Toolbar.
The LinkyCat interface is very flexible. You can leave only the bookmark tree or only the list, you can use the list with multiple columns or use a Windows Explorer-like interface.
Minimalistic tree view.

Minimalistic list view.

Multicolumn list view.